Solutions
Strategic Business Consulting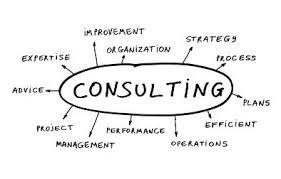 Why is an IT Company doing "Business Consulting"?
As our IT consulting grew and matured, we realized that we were having conversations with clients that went far beyond just their IT infrastructure. We were discussing other areas of their business, such as, accounting practices, HR practices, workflows and much more. In this, we realized that our IT consulting was really just an arm of Business Consulting. In order to effectively design, implement and support IT solutions, we take the time to understand how and why your business operates. It is with this understanding that we can find and implement solid solutions that satisfy the needs of your business. As we have developed our skillset, many of our clients have engaged us to help them develop processes in various areas outside of traditional IT. While most of these engagements utilize technology, our primary focus is on the people and soft processes with the technology playing a supporting role.
Consulting With Other IT Companies
In addition to our consulting with clients that utilize our IT services, we also consult with several other IT companies to help them with areas in their business such as visioning, strategic planning, employee hiring, operational processes, leadership, tool utilization, accounting practices and beyond. We utilize the skills that we have developed in our business to help other IT companies improve their services as well.
---
Ongoing Services

Our Offering
Our ongoing services (some call these "Managed Services") fall within our jSupport offering. We offer both a jSupport Basic and jSupport Advanced agreement and would be happy to meet with you to discuss your needs and which solution would work best for you.
Not all Agreements are Created Equal
It may be tempting to "price shop" for "Managed Services" offerings but it is important to know that not all agreements are created equal. Many agreements have numerous hidden add-on costs that can add up. Our jSupport agreements are designed to reduce any confusion and communicate, in a very clear fashion, what is and is not covered in each agreement. We will work with you to understand what you need and find the jSupport solution that is right for you. Once we find a solid solution, we ensure that the details of the agreement are 100% clear so that there are no surprises about what is and is not covered.
Reduced Risk
Even after an agreement is made, we work tirelessly to deliver what was promised and we have designed our agreements to reflect this work ethic as well. If we ever fail to meet your expectations, we want to have a conversation to understand what is wrong and fix the problem. However, at no time, will you be stuck in a long-term contract. All of our agreements have a 30 day out clause that you can exercise at any point, for any reason, with no penalties. We believe that, if we are not doing our job, you should not have to wait for a contract to end to get rid of us.
---
Compliance and CyberSecurity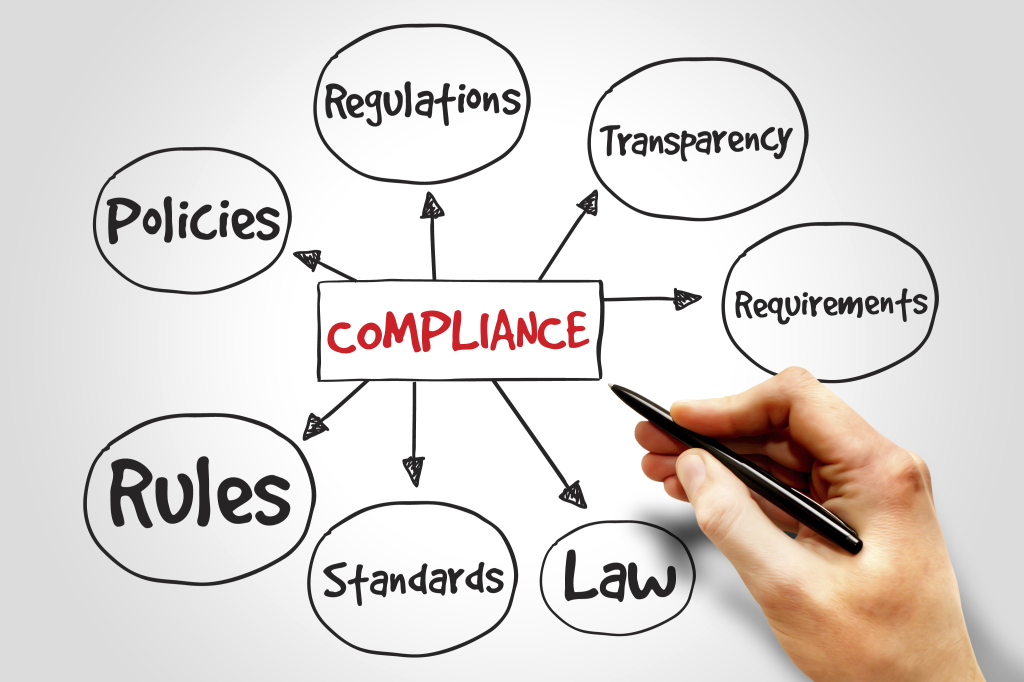 Compliance requirements can be difficult to understand and keeping up with the constant changes can seem like an exercise in futility. We have expertise in working with various compliance and regulatory environments. We are here to help you regardless of whether you are dealing with HIPAA in the healthcare space, part of the DIB dealing with NIST and the upcoming CMMC, handling payments under PCI, or something else.
We have experience guiding our clients through meeting compliance requirements while also working to make sure that we keep their business policies, processes and IT systems usable and productive. We seek to go beyond just doing compliance tasks to building the compliance requirements into your organization and culture.
---
Cloud Your Way
The "Cloud" is a very powerful thing but it is NOT for everyone and, IF you decide to put your data in the Cloud, it must be done with care, intention and understanding of all factors involved. – James Riley, CEO, JNR Networks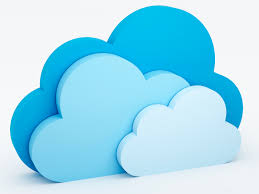 Demystifying the Cloud
The "Cloud", in its simplest form, is just a way to indicate that you have a server that holds and serves data that is connected to the Internet. There are a number of different "Cloud" solutions and each has its own set of pros and cons. We work with clients to determine the business needs and drivers to use, or not use, the Cloud. From there, we work to determine what, if any, Cloud solution, or group of solutions, is an optimal fit. Often, the optimal solution is a combination of various Cloud solutions. Some examples of the various Clouds that exist are listed below. If you are interested in the Cloud (to use it, get out of it or just understand it better), Contact Us and we will be happy to meet with you to discuss your needs and what best fits you.
Public Cloud
Often, when people think of the "Cloud", what they are typically thinking of is what is known as the "Public Cloud". Examples of the Public Cloud are services like Microsoft's Office 365, Google's Gmail or DropBox. Public Cloud offerings are, often, very lucrative in that they offer a lot for a minimal cost. The risk of the Public Cloud offerings is that they are prime targets for hacking attempts, customer service can be lacking, many have experienced substantial outages or data loss with little to no communication and there are many hidden costs that are not apparent at the outset.
Private Cloud
The most common way for a company to have a "Private" Cloud solution is to simply host their data on their own server in their office. This provides some of the greatest control but there is a substantial capital outlay to purchase the necessary equipment and system(s) needed to be properly secured and maintained. Additionally, the office can be subject to various concerns such as power outages, internet outages and theft. Some companies, will purchase space in a data center and place their server(s) there to be hosted. This helps to mitigate many of the power, internet and theft issues but the system still needs to be secured and maintained.
Hosted Cloud
This involves someone else providing equipment that your data is hosted on. The hosting company is responsible to replace old hardware, maintain the systems and so on. Your responsibility can range but usually involves some level of management of the software that is being hosted. The advantage of this solution is that you do not have to incur the costs of purchasing and managing the equipment but the risk is that, often, you don't know who is actually working with your data or where it is actually stored.
jCloud – Your Custom Solution
In order to engineer an optimal hybrid solution, we have built our own hosted cloud solution, called jCloud. jCloud runs on our own servers, on an infrastructure that we built, in geo-redundant data centers. With jCloud, we are able to deliver a variety of solutions to meet whatever needs you may have. These solutions range from backing up your private data to hosting your complete infrastructure on the jCloud architecture and everything in-between.
---
Offsite Backup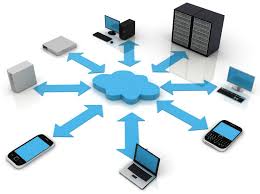 jCloud Backup
There are many statistics that are quoted about companies that lose data and the impact on the company but, at the end of the day, data loss is, at best, expensive. At worst, it can readily put a company our of business. One core component to our jCloud architecture is an offsite backup solution that uses encryption that exceeds the standards that most secure websites, including most banks, use. Our jCloud backup solution is able to back your data up from your server(s) and/or system(s) on a set schedule. We monitor the system to ensure that the backups are working properly and, if there are any problems, we remedy the problem to ensure that all of your data is backed up, secure and can be recovered whenever it is needed. If needed, to add an extra layer of protection, we can even store additional copies of your data at your location or in our geo-redundant data centers.
No matter how large or small your backup needs, our jCloud Backup Solution is engineered to meet them and be flexible to ensure that your data is safe, secure and protected from disaster.
---
On-Demand Services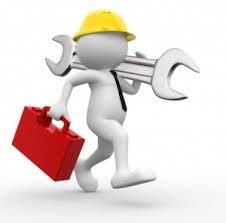 Our Offering
Whether you have a short-term need, need someone you can call when problems arise or just prefer to pay for services "by-the-hour", our On-Demand Services is a great fit. We are happy to meet with you to determine what you need and figure out how to best service those needs. Some things that we often do in our On-Demand Services are as follows:
Site Surveys
Often, it is hard to know what you don't know. In our Site Surveys, we collect any and all documentation that you presently have (don't worry if you don't have any, we can create it for you), evaluate it, evaluate your technology, learn about your business and add to the documentation to complete it. After that, we meet with you to deliver the updated documentation, show you what we found and discuss ideas and options. This is a great way to ensure that you have a comprehensive set of documentation and to either validate that your current infrastructure is solid or find gaps that may need to be fixed.
Projects
If you have something that needs to get done, we work with you to define the scope of the project, budget for it, plan and implement the project. Examples of projects might be: New Server, Desktop Deployment, Wiring Project, Office Move, New Phone System and Strategic IT Roadmap Planning.
Ad-Hoc (aka Break/Fix)
We call this our "reactive" service model where you call us when you have a problem and we respond, evaluate the problem and fix it.