Join Our Team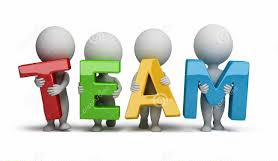 JNR Networks is a small but growing IT Firm located in Southern Arizona. The company was formed by James Riley and his wife with a vision to help people and make technology work for them in a way that makes good business sense. We strive to work with our clients to understand their needs and provide them with sensible solutions that meet their business demands and budgets. Our long-term goal with any client is to become their outsourced CIO so that we can work intimately with them to help drive their business with technology and business solutions as they make sense.
While we are an IT firm, we focus on delivering more than Technology to our clients. Please read over the contents of our website to see more about who we are.
We utilize an apprenticeship model of employment where we look for people with the aptitude and character that we feel will work well for servicing our clients. When we find the right kind of person, we train them and develop their skill-set through hard work and continuous development over time. As a result, we are less concerned with what you know at this present moment. Instead, we are more concerned with where you desire to go and that you have the soft skills that we can help you build on in order to get there in a way that benefits you, our clients, your teammates and our company. This apprenticeship model requires a lot of hard work for all parties and is not for everyone but, if you are looking to learn from some great people and want to be someone that trains others, we very well may be the place for you!
Now, a word about what we are and are not looking for. We know that many companies will post jobs with a list of things that the "ideal candidate" should and must have…the reality is that the person they are referencing is fictitious. We leave those things out because most of them are obvious and they are largely ignored as every company says they are looking for, essentially, the same thing. Yes, we want you to have an education. Yes, we want you to be able to write. Yes, we want you to be a team player. Yes, yes, yes…you've heard all of this before. What you know and have done is important and we want you to help us understand what you have done that qualifies you for what we need. That said, your past is only one part of what we are looking at. We are far more concerned with where you are going than what you have done. We want to hire people that are capable of learning, want to learn, desire to serve others, are driven to grow, get our culture and can handle a variety of tasks. If that is you, please help us understand how that plays out in your life. If that isn't you, don't bother listing your credentials as they don't really matter much.
If you think this is the kind of place you'd like to work and you think you can provide a benefit to the company, please apply by filling out the form below.
As a final note, when you submit this form, you will receive an automated response with several questions we need to have answers to before we proceed. Be sure to check your spam folder as some filters will consider our e-mail spam. Please respond to the questions and include a PDF copy of your resume. Your resume will not be considered without answers to these questions so please be sure to reply as quickly as possible.